OUR PERSONALITY
EVERYONE A UNIQUE PERSON: 
We all are individually unique persons. Sometimes, some of us may appear to be similar to some other persons. But they will not be identical to each other in all respects. All of us have some specific individual characteristics which make us different from all other persons. Thus, each person is unique individual in the sense that there is no other person identical to him.
The personality and the life situation of a person consist of a large number of factors. Every person has different set of these factors. Also, the degree of each factor varies from person to person. Thus, every person develops different pattern of personality.
LATENT CHARACTERISTICS:
At the time of birth of a human being, many characteristics are present in the latent form. There is a great potential for their development in a variety of ways. It requires time, effort and suitable conditions to develop the qualities, abilities and properties.
The development of various aspects of personality is a lifelong process. Different combinations of various factors result in different types of personality patterns. It is necessary to make conscious and deliberate efforts for developing the personality of a person.
FEELING OF PERSONAL INADEQUACY:
From time to time, many persons, feel uneasy in social situations. Many persons think that they are not getting enough satisfaction out of life. They complain of unhappiness in their social and personal lives. Everybody, at one time, or another experiences feelings of personal inadequacy.
They may feel unhappy because they are not able to get along with other persons or even with themselves. They may feel that they are either too shy and passive or too aggressive and hostile in dealing with interpersonal issues.
Many persons may suffer from lack of self–esteem and confidence in expressing themselves effectively and directly. They may suffer from anxiety, depression and similar unpleasant reactions because they may be stand up for their rights. Lack of assertiveness may be a major cause of the feeling of uneasiness and inadequacy.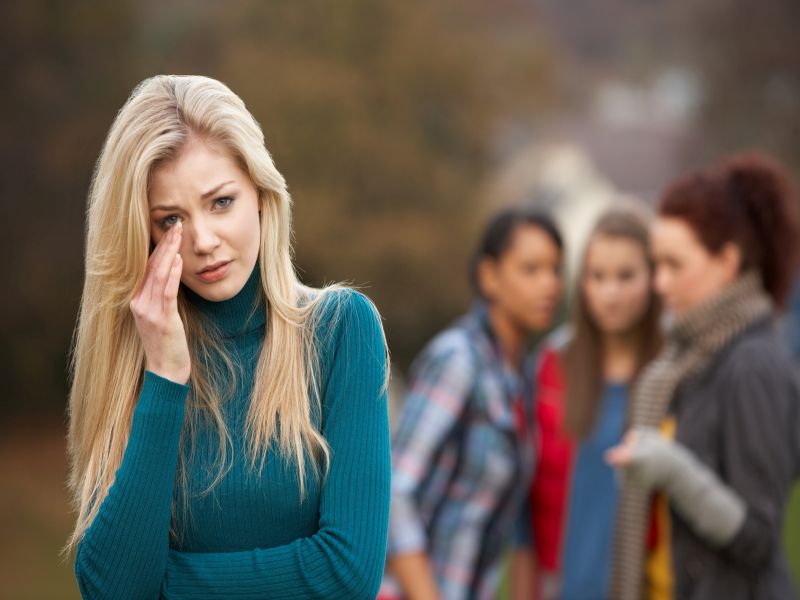 POTENTIAL FOR GROWTH:

Many difficulties in life spring from some of our factors of personality. Sometimes, we may think that other persons are the cause for our difficulties. In fact, the main issues may be our own factors of personality. To overcome our difficult situations, we have to undergo various processes of development to grow and mature.

We have to study our present state of development and identify the areas which need improvement. By proper study, analysis and efforts, we will grow and move towards a more successful and satisfying life. Everyone has a potential to grow and win in the struggle of difficult life situations.

THINKING ABOUT PEOPLE:

All our actions usually have an effect on other people. The actions of other people also have effect on us. This point is not taken into consideration in the problems given to students for solving in schools and colleges. In real life, people are there and have an impact on our life and living.

Other persons may want us to do some specific activities. We also may want them to follow some specific course. But the problem is that we do not want unnecessary interference in our life. Similarly, other persons also do not like interference in their lives. This point creates a peculiar situation. We have to think about our requirements as well as the requirements of other persons.

We normally, do not live in isolation. We work and live in situations, where we are surrounded by other persons. We have to take other people into account in our thinking process and in our activities. This will lead to a major growth in our personality structure.

https://i2it.org/home/blog/our-personality/https://i2it.org/home/wp-content/uploads/2018/02/Our-personality.jpghttps://i2it.org/home/wp-content/uploads/2018/02/Our-personality-150x150.jpgadminFrom the desk of advisor soni sirOUR PERSONALITY

EVERYONE A UNIQUE PERSON:  We all are individually unique persons. Sometimes, some of us may appear to be similar to some other persons. But they will not be identical to each other in all respects. All of us have some specific individual characteristics which make us different from all other...

info@i2it.orgAdministratorICON INSTITUTE OF INFORMATION TECHNOLOGY